MANY EXTRACTION SOLUTIONS
+ Customer-oriented solutions for many applications
+ More than 50 years of success on the market
+ Reliable partner of the specialised trade
Welding and soldering smokes
Responsible companies ensure that welding fumes and soldering fumes are removed from the workplace to protect workers from illness. This is because welding and soldering fumes are among the most common causes of respiratory diseases in workers in the metal industry.
Welding and soldering release gases and particles in the form of welding fumes, due to the chemical process that occurs when the material is heated. This welding fume poses a health risk to workers, and therefore, effective removal of welding fume in the workplace is extremely important. Welding fumes can cause a wide range of complex and serious diseases in workers exposed to the fumes over a long period of time. This is precisely why the health and safety of workers should come first. Welding fume extraction helps to create a better and safer working environment for the benefit of all.
We have many years of experience in welding fume and soldering fume removal and our products are adapted to the needs in this area. Our products effectively remove contamination at source, minimizing health risks to workers. At the same time, the products are user-friendly and flexible, making them ideal for different types of workplaces.
As an example we delivery various types of extraction arms and hoods, which can be placed close to the source of pollution. We often recommend installations which are fixed in the workshop and which is controlled by automatics – with or without W3 approval. Alternatively, we can offer mobile units with various filtering systems and various arms.
Contact our sales department and let us help you finding the most optimal solution.
This table suggests which amount of air you should use,
depending on the application.
Process
Air flow per outlet
[m³/h]
Hose dimension [mm]
Air velocity in duct on unfiltered side [m/s]

Suitable Geovent products
Welding smoke non-alloyed steel(TIG)
1000
160
10 – 15
WING, COMPACT, MEF and GeoFilter GFB2
Welding smoke non-alloyed steel (MMA, FCA, MIG/MAG)
1000
160
10 – 15
WING, COMPACT, MEF and GeoFilter GFB2kg
Welding smoke alloyed steel (TIG)
1000
200
10 – 15
WING, COMPACT, MEF and GeoFilter GFB2
Welding smoke alloyed steel(MMA, FCA, MIG/MAG)
1500
200
10 – 15
WING, COMPACT, MEF and GeoFilter GFB2
Welding smoke aluminium (MIG/MAG, TIG)
1500
200
10 – 15
WING, COMPACT, MEF and GeoFilter GFB2
Laser/plasma cutting
Depending on size of cutting table [m²]
–
10 – 20
MEF, GeoFilter GFB2 and GFH
Our company has existed for more than 50 years and has a
passion for extraction and filtration technology.
A short video
about extraction of welding fumes
In all types of welding, it is very important to protect workers from toxic fumes. A powerful point extraction by means of an extraction arm will ensure a healthy working environment.
The extracted smoke passes through an efficient filter, which cleans the air before it is discharged into the open air.
To achieve optimal extraction, a corrosion-protected fan is used, which is controlled by an automatic control unit. This way it is ensured that the extraction starts when welding is taking place and that energy consumption is kept at a minimum.
Below you will find some of our well-known and recognised products.
Look them through or visit our website to get an overview of our entire range.
Extraction arm with internal carrying arm – telescopic. Dim.: ø160 and 200. Length: 1 to 8 m.
The grinding and welding table is available with or without rear and side panels
Our High vacuum units, for Industrial and Heavy Duty use, are used for the preparation of cars, extraction of grinding dust, welding with extraction at the torch etc. Various options are available.
Pressure: Up to 35.000 Pa
Air Volume: Up to 2.600 m³/h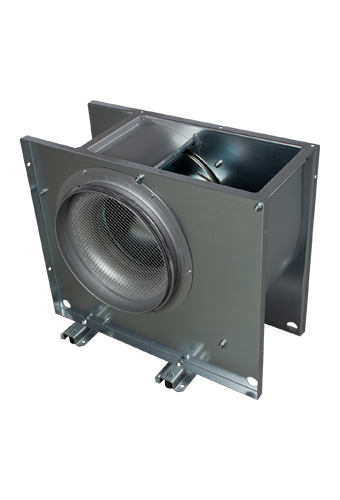 Extraction fan. Corrosion resistant. Energy saving. Airflow: 700 to 24.100 m³/h. Pressure: 200 to 4.500 Pa
The GFH and GFH PLUS filter is an efficient solution for dust and smoke filtration. Wide range of applications. Airflow up to 60.000 m³/h.
High quality external frequency inverters GeoDrive GD20, GD350, and ABB ACS-150, ACH-580.
Portable unit suitable for extraction of welding fumes, vapors etc. in places and rooms where a fixed extraction system is not suitable.
GeoFlex Weld is a light-weight PVC tape ventilation hose suitable for e.g. welding, air-conditioning, ventilation of tanks and cargo holds etc.
Temperature: Up to 60°C (Shortly 110°C)
Dim.: ø80 to ø250 mm
We serve large and small customers throughout the World and offer you
the opportunity to get in touch with them and learn from their experience in working with us.
"It's perfect to get ideas for solutions on Geovent's website and get the final advice from a competent sales team"
"Geovent's products work as expected and their delivery is always fast and punctual"
We look forward to serving you
in person, by telephone or online
Then send us a message now, quickly and without obligation, and we'll stay in touch.
EXTRACTING WELDING FUMES AND SOLDERING FUMES
WHAT ARE WELDING FUMES AND SOLDERING FUMES?
Welding fumes and solder fumes are formed by the evaporation of the material being welded, welding electrodes and solder, and the filler material used in the process. Various chemical substances are formed during welding and these are both visible and invisible. Welding fumes consist of both gases and fine dust, and particles so small that they are described as nanoparticles. The fumes can contain a number of metals, such as iron, copper, manganese, chromium and nickel. Nickel, chromium, and welding fumes are currently on the list of carcinogens. This makes the decision on the extraction of welding and soldering fumes even more important.
The metal industry is constantly evolving, and this also places demands on the equipment being worked with – the equipment must be able to cope with innovations in materials and manufacturing processes, for example. As a company owner or responsible for production in the metal industry, it is important to keep up with these developments so that employees can be protected in the best possible way in hazardous situations, such as the emission of welding fumes. Although employees as welders are obliged to use the safety equipment provided, it is the employer's responsibility to provide equipment that meets the requirements at the time. If the employee becomes aware of a problem that affects safety in the workplace, they must report this to their employer or safety representative. It is important that the employer and safety representative ensure the safety of the work environment and that the work equipment complies with local and national laws and regulations. At the same time, it is also important that regular checks are carried out on products, the working environment and safety, as several factors can affect the effectiveness of extraction. These can be, for example, changes in work processes, new employees, changes in materials used, etc. By controlling work areas and safety, the risk of serious health problems can be prevented.
EXTRACTION OF WELDING AND SOLDERING FUMES
Good and effective prevention can eliminate many of the serious health problems and help create a better working environment. To minimise or eliminate the safety risks associated with welding and brazing, it is important that the workplace is well ventilated. This means that contamination is removed as far as possible at source, both to look after the employee who is welding, but also other employees who are in the vicinity. It is a good idea to carry out a risk assessment of the workplace to see where action is needed. Including how much welding fume and soldering fume is being emitted. However, it is always important to focus on ventilation, no matter how long the welding is going on or how many workers are around the welding or soldering site.
Extraction of welding and brazing fumes is often called process extraction. Process extraction can work in several ways, including point extraction at the individual workplace. What the various options for process extraction have in common, however, is that they all protect against welding fumes and the hazardous elements that are released into the air.
Typically, the fumes will be exhausted via an extraction arm or a hood. By creating a negative pressure in the extraction arm and the collector, the smoke is drawn away from the workplace. The negative pressure is created by a fan, which can be mounted directly on the extraction arm or at the hood, but often it will be mounted at the end of the extraction system and often outdoors.
A filter is fitted between the extraction arm and the extract unit and the fan to filter the air of harmful smoke particles so that they do not spread outside the building.
We offer a range of products for process extraction, including extraction arms, collectors and industrial filters for cleaning the extracted air. The products are available in many types and dimensions, and we offer a wide range of accessories to provide our customers with a complete solution.
Frequently asked questions
Below you will find answers to some of the most common questions which we receive from customers.
If you have other questions, please do not hesitate to contact us.
Here is an extract of the most important information:
Welding fume extraction systems have their place directly at the workplace.
The collection can be carried out by means of collection elements such as extraction arms, extraction tables, extraction hoods, etc.
Choose between a stationary or a mobile extraction solution by studying the advantages and disadvantages below:
The following applies to a mobile extraction and filter unit:
Advantages:
• Use at different workplaces or workplaces that are far away from each other
• Low installation effort: Plug & Play: Set up – connect – extract
• Easy to move by means of large wheels
Disadvantages:
• Requires more space at the workplace – Higher noise level (fan inside)
• Only useful for collection by means of an extraction arm
A central extraction unit offers the following features:
Advantages:
• One extraction and filter unit can serve several extraction points simultaneously
• Requires little space at the workplace (space-saving)
• Low noise pollution at the workplace
• Lower investment volume compared to several mobile solutions
• Can be used for both recirculated air operation and exhaust air operation (also for carcinogenic media such as those produced during stainless steel welding)
• Can be more easily adapted to changing requirements
• Suitable for continuous operation
• Better protection against flying sparks
Disadvantages:
• Piping and installation costs